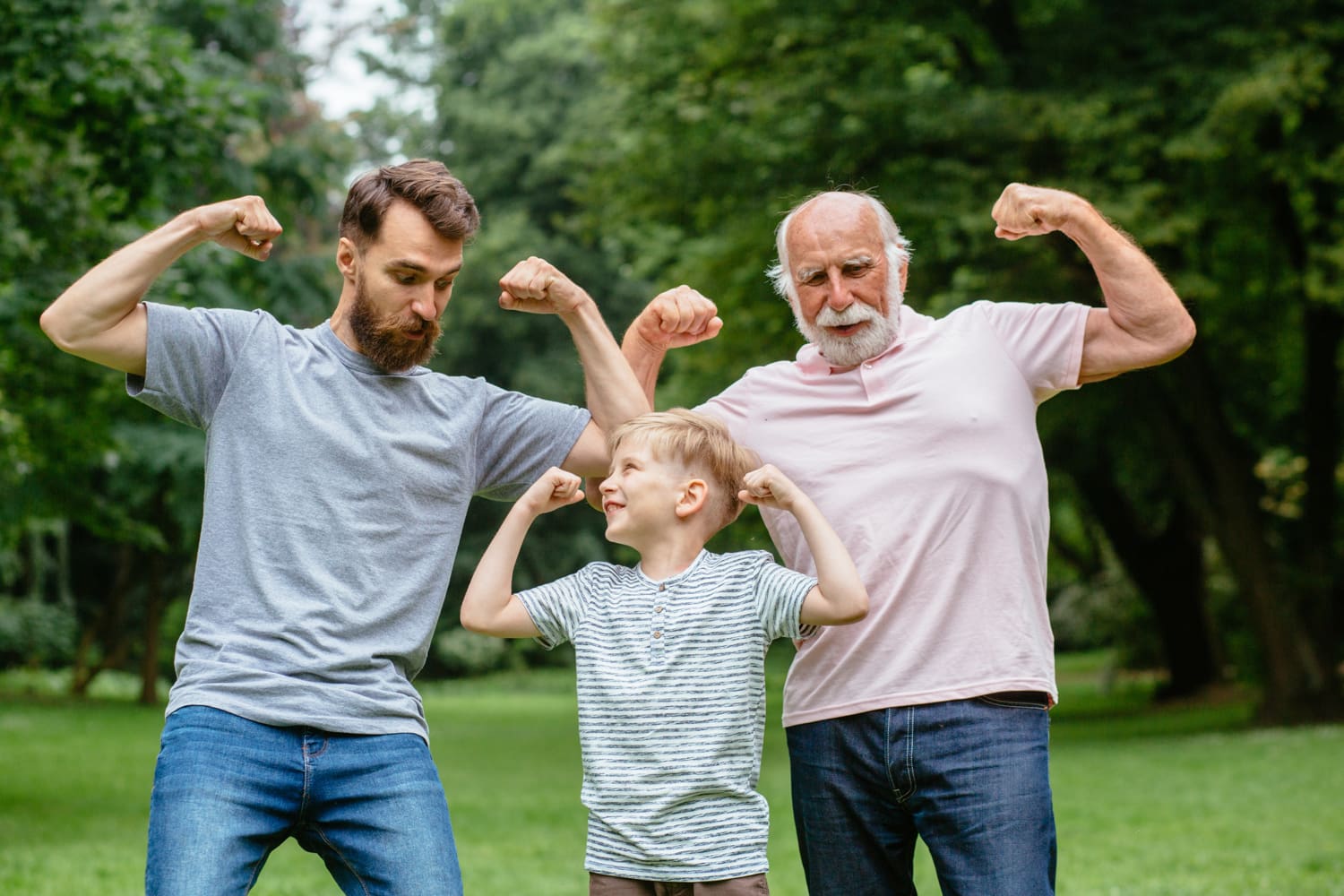 June 21, 2020
Leave your thoughts
Fathers Day is a time to remember your Dad.  Those young enough and fortunate enough to have a living Dad today should take time to connect and honor him, even if the best available is waving through a window or using Zoom.  Even if he is gone, take time to remember the good times and what he got right.  Repeat those yourself.
Wish your Dad a fulfilling and healthy life.  Avoid unnecessary problems, like fractures.  One in four men over 50 will have osteoporosis and unnecessary fractures unless they are treated for their osteoporosis.  Most fractures are a major inconvenience.  The majority of hip fractures in men over 70 result in complications leading to death or nursing home.
Detect osteoporosis early to start treatment to prevent fractures.  In many cases the only treatment necessary is improved nutrition and lifestyle.
Start with a Complete Bone Health Evaluation.  That includes DXA/VFA, blood tests, focused history and physical, and focused consultation.
We find major and minor nutritional issues.  We help Dad correct them with enough calcium, vitamin D3, protein, other vitamins and minerals.
Improved lifestyle can improve diabetes, high blood pressure, strength, balance, and overall enjoyment of life.
Really care for your Dad by helping him to a happier, healthier life.  Help him Take Control of his future.
Jay Ginther, MD
Categorised in: Bone Health, Evaluation and Screening, Osteoporosis
Comments